So, I was off ill today (yesterday I couldn't even look at a pc screen so it was nice to be able too today :)) and though, I couldn't work or really do much, I decided to draw my designs for my EPQ idea of the Celebrity Perfume Bottle Inspiration Thing Doo Dah. Yeah!
FAME inspired #1
This is the very first design I came up with, Inspired by the GAGA bottle of FAME. To be perfectly honest, I love everything about FAME. The bottle is gorgeous, the scent is sophisticated (and I like that there are no top, bottom etc etc "notes" everything is equal :)) and the whole thing that it's black!? AMazing XD. So, my design is simple. Strong Black Lips (inspired by the liquid) lined with the same Gold Eyeliner I'll use to create the brows & checkered design on the lids (representing the pretty claw lid). I have (really tried to D:) sketch on some contour just below the cheekbones and very very lightly on the temples sweeping up. Overall, I am very happy with this design, but I do look forward to the next one I make a little more so, hoping it'll have an extra oomph in it :D.
Red Sin Inspired #1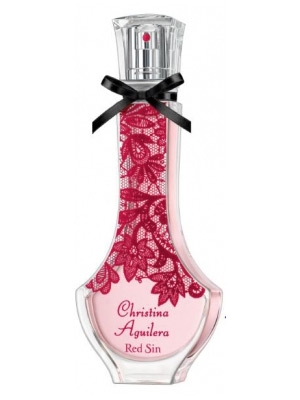 Up next I made this Simple, yet Classic look from Christina Aguilera's Red Sin Bottle. I googled red eyeliner quickly (to make sure it actually looked alright :L) and yes! Red eyeliner, if done strongly and correctly looks great! Though, I am struggling to find drugstore brands that make a good one, I think I'll probably end up with Sleek's Rouge Eau La Liner (which they kindly recommended to me) or if Fashionista has one (they STILL haven't replied to my fb comment) I'll try that too. The addition of a soft neutral-VERY WELL BLENDED- shadow to the crease was just something I threw on at the end, giving it a quite sixties feel.
I then moved onto the lips, now, I really wanted to use actual red lace material on this look somewhere (inspired by Gaga too, I guess :L haha!) and the lips just seemed like the best place for it. Lips are so expressive anyway, why not add some clothing to them too? The Bow Beauty Spot turned out so much better than I thought and the more I see it, the more I like it. I have not added any contour to this and may regret that later, we'll have to see who I can find to wear this one!
Red Sin Inspired #2
I then went straight onto the second design (I am amazed that this bottle is the one I've had the most ideas for!). This one is a lot more simple, with the red lace being wrapped around the eyes (for Ageeeesss I was sat there deciding whether or not it needed eye holes or not :S deciding it did, was a very good decision as the looks are all about the makeup in the end :)). I also had the thought that the lashes should be long & very thin and protrude out of the eye holes very noticeably. The cheeks are to have a VERY well blended SOFT touch of blush to the apples only and lips, blanked out and replaced with a drawn on bow. I am thinking of bring the bow down a bit though-so the knot is in the centre of the lips.
Reb'l Fleur Inspired #1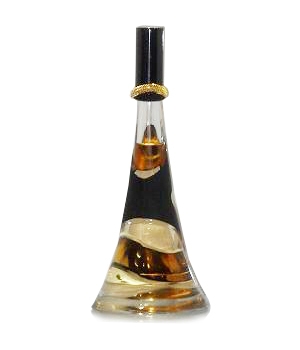 After lunch and a quick nap, I awoke to find myself drawn to the Rihanna Bottle-of which I could not remember the name of! but after a quick google ;) I got there. I love the wrapped around black & gold and instantly thought this is how I want it on the face. However, I found it incredibly difficult to copy the gold lines of the bottle, so just went for it. I like my meeting lines of the corners but really don't like the whole look at the same time :(. I think it looks too much like a Zebra :S. I dunno, but, I am not that keen on it. I do like the lashes I drew on it though! I think this is too much copying and not enough inspired. I need to re think this one all together.
Reb'l Fleur Inspired #2
Round 2-Ding Ding Ding! This time, I was determined to be more inspired than copying. But as I drew, I liked the yellow lids, I liked the yellow lips, I really liked the brown brows....But I really didn't like (and am still not keen on) the black linerey parts :(. Without the black I love this-but then its not inspired enough. I dunno, can't seem to get to grips with this bottle...maybe I'll try the nude one? I know its exactly the same just different colours, but that may help me like the designs...? worth a try :).
Pink Friday Inspired #1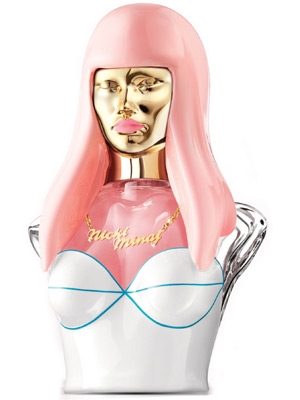 After the Riri Fail :( I glimpsed over at my little moodboard and thought oohh yeah, lets do some minajjjing ;)
So, Originally thinking I was going to use Gold all over the face (I might still do so in my next design ;)) I found myself wanting Full On Eyes but nothing else...So, off I went and then came the fabulously sexy falsies-well, how could I let a Nicki Minaj design out without them? and found the perfect pink to pop on the lips and waheyy! But, like the Gaga one, I can't help but think its lacking something :(....I'll find out what, maybe a WIG!? haha! Maybe.... :)
Purr Inspired #1
Last, but, definitely NOT LEAST! Came my Katy Perry's Purr Inspired look. I went all out for this and (lips aside :L) I tried to not get too involved with the outfit she wears on the box XD. By this time I wanted some serious blending and crease colouring and contouring and smudging and lining and just anything and everything to do with making a beautifully creative & intricately stunning eye. I even added some Diamantes, like the classy gal I am ;) The lashes are to be long and seperated, the Brows are to be strong and thin. The cheeks are to be flushed well with a true Barbie Pink shade (of which I haven't decided on yet ;)).
Overall, my favourites are the 2 red sin's and purr :) Hopefully I'll get some new, fresh, more ooomphy designs down in the next few days :).